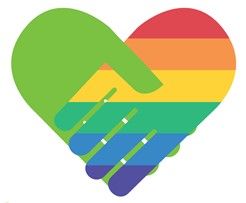 Together with PRIDE 2022
Date Published: 29/04/2022 | Blog category: Other
---
The month of June is Pride Month, during this time you will hear many stories about the history of the LGBT community finding acceptance in the world.
Pride Month is a time for people to be proud of who and what they are without judgement. It's for everyone and anyone who wants to encourage freedom of expression and stand in solidarity with the LGBTQ+ community.
We'll be sharing our own content with you throughout Pride month and we are delighted to be able to support four PRIDE events later this year.
· Birmingham Pride 24 – 25 September
These events mean a lot to us and our communities so we're keen to show our solidarity.
Why not come and say hello to us at your preferred event - it would be lovely to see you. We'll share further details nearer the time.
Let's Co-operate